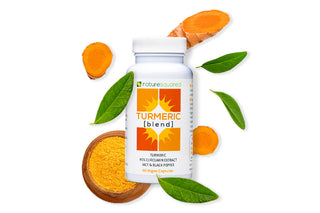 Turmeric [blend]: Capsules
Organic turmeric curcumin combined with specially selected ingredients, blended with the science of nature to increase bioavailability and absorption. Taken by many for its potential health benefits.
USED TO SUPPORT
Arthritis and Joint Pain
Asthma
Sports Recovery
Menopause
Skin Conditions and More
Benefits of Nature Squared Products
Clinically Studied
We use the very best and well-researched ingredients to deliver optimum results.
Blended with MCT
Some of our products are the only products in the UK to be blended with MCT to help with absorption.
Natural Ingredients
We provide the purest and most powerful ingredients that your body is designed to thrive on.
Gluten Free
All of our products are gluten free.
Vegan Friendly
Most of our products are suitable for vegans.
Made in the UK
Blended and packed in UK under the code of GMP.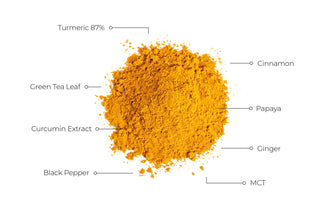 Turmeric [blend]: Powder
This unique recipe uses premium organic turmeric, enriched with a 95% curcumin extract, meaning this is our highest ever curcumin blend! Blended with several specially selected ingredients, including MCT from coconut oil and organic black pepper to increase bioavailability and absorption.
Turmeric is increasingly being recognised for its potential health benefits and is widely used to complement modern medicine as it may assist with a range of health conditions.
Probiotics & Marine Collagen
Radiance [blend]
In recent years the link between gut health and skin health has become more evident. Radiance [blend] supports healthy skin, bones, teeth, blood vessels and joints whilst boosting your natural production of collagen and maintaining a healthy gut. 
BENEFITS
Gut health
Skin Firmness & Hydration
Tissue Repair
Joint Support
Eye Health and more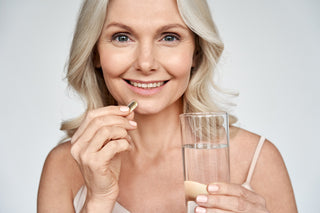 About nature squared
Believers in Science
At Nature Squared we strive to bring you the very best ingredients from the beautiful world around us, harnessing their healing powers and blending them together in perfectly balanced formulas to deliver optimum results.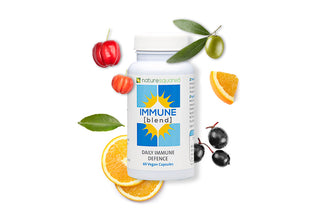 Daily Defence
Immune [blend]
Another perfectly balanced premium blend from Nature Squared, offering daily immune support and defence. Rich in antioxidants preventing abnormal cell reproduction or damage.
BENEFITS
Supports a healthy immune system
Reduction of tiredness and fatigue
Supports cognitive function
Helps maintain a normal blood pressure
Helps protect cells and tissues from oxidative damage
Maintains bones, teeth, skin, nails, blood vessels and more
"I started taking the capsules recently during hay fever season and I found them to have a positive effect reducing hay fever symptoms. I'll definitely use these capsules for hay fever again in the future."
"These tablets have really helped with the arthritis in my fingers - reducing stiffness and pain."
"I'm 76 and have worn discs leaving me in severe lower back pain, I have been taking Turmeric [blend] capsules and am so much more comfortable meaning I am sleeping so much better."